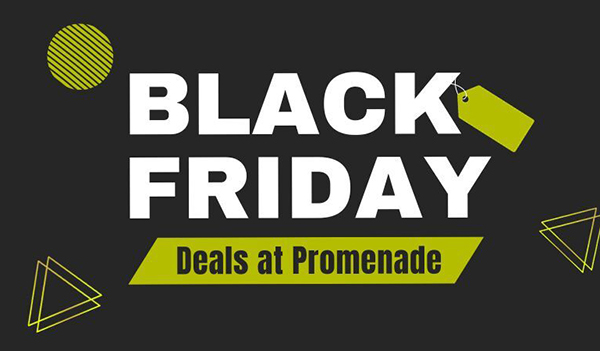 With our awesome Black Friday deals, we have all your holiday shopping needs covered. From 20% off all accessories at Hero Sleep Mattress to 40% off at Sun and Ski… you'll find something for everyone.
HOME FURNITURE & IMPROVEMENT
Hero Sleep Mattress Gallery
50% off all remaining furniture market floor samples
50% off the last 2 remaining Mega Motion Lift Chairs
20% off all accessories including pillows, mattress protectors, and frames
A Shade Above
10% off orders of $1000 or more for all Hunter Douglas products
Rockler
Check out Rockler's Holiday Sale running through December 24th. Rockler is the woodworker's toy store!
SPORTS & FITNESS
Club Pilates
Zero Enrollment on our 8 Pack and Unlimited Memberships PLUS 20% off the first Month of Membership
 Private Trainings – Buy 8, get 2 free; Buy 16, get 4 free
Charlotte Running Co.
Summer Apparel: 50% off
Regularly Priced Apparel: 15% off
Buy 3 get 1 FREE on all socks
Nutrition 15% off
Oofos, Hoka Ora Recovery, and Birkenstock 15% off
OS1st Recovery Gear 50% off
Discounts on all electronics: Garmin, Hypervolt Massage guns, Shokz Headphones
Sun & Ski Sports
Save up to 40% off in-store and online
PGA Tour Superstore
SERVICES
LaVida Massage
Free $25 Bonus Card with purchase of $100 in gift cards. Purchase by 12.31.22. Buy in-store or online.
LaVida Massage will donate a portion of gift card sales to the American Foundation for Suicide Prevention this holiday season.
BlueCross BlueShield of North Carolina
Open enrollment through end of year

For Medicare: Oct. 15–Dec. 7
For Individuals Under 65: Nov. 1–Jan. 15